There is no looking back for technology, as it is growing at a breakneck pace. It has become a society's crucial part and enables faster progress and quick changes, thereby boosting the change rate. Today businesses are aware of the importance of evolved technology.
The best suggestion one can give businesses is to stay updated with the happening trends. Those who fail to follow up the trends either lag behind in the business race or there's no growth at all.
Technology Trends 2020 Facts and Statics
In accordance with the New York Times, 5 out of 6 Americans use AI technologies regularly. This includes Smartphone assistance, navigation apps, personal home assistants, streaming services, devices for smart homes, and ride-sharing apps.
It has been claimed by the USA that by the end of 2030, there will be a reduction in automation jobs by 73 million. But it will also create new jobs at the same time.
By the year 2022, the computing market of the global edge is expected to reach up to $6.72 billion.
Block-chain related category jobs are seen as the second-fastest-growing jobs. It is seen at least 14 openings per developer block-chain.
Check Out – To know more technology trends that will shape businesses in 2020.
Latest Technology Trends that will affect Businesses 2020 are as follows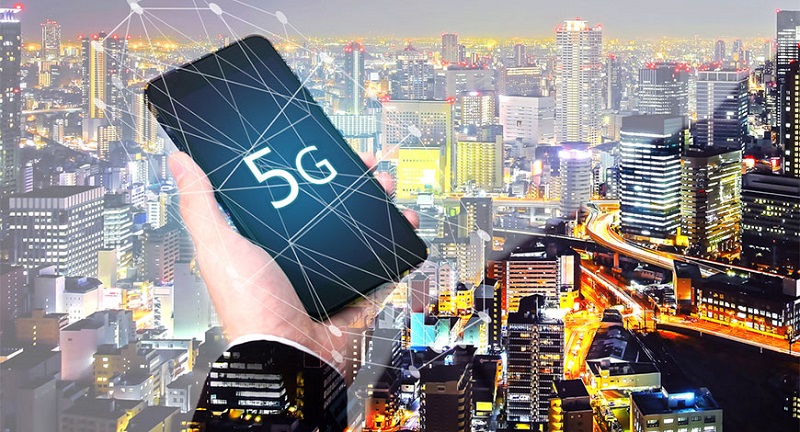 1. 5G is the fifth Generation in the mobile communication world 
5G is the latest to come into the communication world and is also the trendiest one. It aims to be the fastest mobile internet with being cost-efficient as well. 5G has created an uproar in the business industry by completing works at a much quicker and smoother rate.
Leaving beside a few applications, mobile data is quite affordable. The 5G network competency has been enhanced, for it works at a very high speed and also maintains low latency. It is the most advanced technology making everything easy and fast.
2. Artificial Intelligence
Artificial Intelligence – AI is more than the buzzing word. The technology has advanced so much that it is now impossible to move forward with AI assistance. It will also help significantly in the call centers by answering the frequently asked questions, thereby limiting human interventions.
The website's Chatbots work in the same way. It helps to improve the experience of the visitor that may take place for further conversation. It will also help in the businesses where they will learn the customer behavior in-depth, thereby increasing the profit margin.
3. In-app Communication helps to combine all the Business communications
Because of the unified communications, it will help in reducing the cost, the productivity will be overall maximized, and in-app communication efficiency will be enhanced.
It has become an important matter to focus on integrated services like audio and video communication apps, conference call app, cloud, and real-time video. It has made communication more comfortable and faster while enhancing the employee's work productivity.
4. UCaaS
UCaaS is known as Unified Communication as a service. It earlier gave importance to postal service, traditional telephony, and mail than the cloud telephony. The large enterprises mostly gave importance to outdated automated attendance and features of call monitoring which lack in combined communications. Because of this, the response received was slow and also brought corporate growth down.
With the help of UCaaS, they will have better alternatives and access to video and audio communications. The features of cloud storage make it possible to access it anytime and anywhere, just with the internet connection.

5. Blockchain Technology offers excellent security in many ways
It is known for its security reasons and is not only limited to cryptocurrencies, but also data chains. No organization or system can control the entered data as it is secured and consensus-driven. This makes the third-part of no use for the validation of your transactions.
6. Mobile Unified Communications
It aims at exploring the app-based functionality of the phone numbers. Businesses can use this app to make conferences, conduct meetings with teams and business calls. The launching of 5G technology has taken the mobile world to a whole new level. It has also developed the individuals and business that works in remote locations. It also provides an in-built support system for the apps.