Interior design businesses rapidly grow in popularity, with an estimated $10 billion generated annually. To succeed in the market, you must carefully target your potential customers through a marketing strategy. An interior designer must possess the creativity, skills, and knowledge necessary to design. An M. Des. in furniture and interior design (https://www.dotsod.in/master-interior-design/) from a reputed school is the essential criterion for creating the most functional space in the right way.
What Is Interior Design Business?
The interior design transforms vacant areas into aesthetically pleasing and energy-efficient homes or offices. Indeed, interior designers have the opportunity to work on something very personal to their clients, whether it is their office, home, shop or showroom, or any other residential or commercial space.
Interior designers must be innovative in their design elements and present multiple interior designs to the client. Most importantly, they need strong leadership abilities to establish a successful interior design business in any market.
Interior design businesses can be started in many fields, including home furnishing, basement remodeling, antique furniture refurbishing, and custom furniture covers. The service needs to have a clear target audience and mission, and in India, interior design companies can be formed as limited liability partnerships or private limited companies. Continue Reading
How To Start An Interior Design Business?
Interior design is a visual art form. If your clients are impressed with your work, you will likely receive more business. However, there are five steps to starting and running a successful interior design business.
The first step is to establish a web site for your interior design business and use it to convert visitors into paying customers.
Include images of the interior design work you've done in the past on the home page of your company web site.
You can offer free interior design services to two to three clients and entice them to purchase.
Your interior design company should post engaging and interactive content on its social media pages.
Please show them your design work by displaying photographs when you meet with clients.
Have you ever wondered how to start an interior design business in India?
When starting an interior design business in India, the initial investment and living and transportation costs will need to be considered. The interior design business requires a 300 to 500 square foot office, but it can be kept low-cost by renting office space and purchasing less expensive functional office furniture.
An interior design company in India must have a strong team and a large team that is competent and professional. Though you may not have a full-fledged interior design business in the starting stages, participate in interior design trade shows, which is the most effective means of gaining exposure for your company.
Every business, including an interior design business in India, needs to spend time and resources on marketing and promotional activities.
Interior design businesses should define their target customers to get the most out of their marketing activities and campaigns. When marketing, it is necessary to develop a campaign tailored to the needs of the targeted customer group.
Establish positive working relationships with suppliers and contractors. Then discover the size of the market for interior design augmented reality application services.
Interior design is a thriving industry, but you must thoroughly research every aspect of this business. It includes many sub-sectors. First, identify your niche and research that specific sub-set to start an interior design business.
After determining your interior design business niche, create a distinctive logo for your company so that people will begin to associate your logo with your company.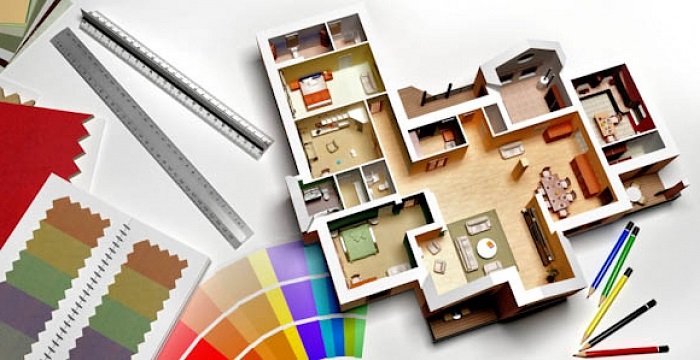 Tips On How To Successfully Run An Interior Design Business
A designer learns how to run an interior design business from successful professionals by taking their advice. The best business hacks include:
Hiring the right people.
Developing a strong brand identity.
Equipping the business with an attorney and accountant.
There are too many designers out there and not enough clients to accommodate them all. If you want to succeed in design and decorating, first complete your M Des interior design and spend some valuable time learning the ropes. When starting an interior design business, you need to create a business plan that outlines how you intend to turn your idea into a profitable enterprise.
Meet with industry experts in trade shows and communicate with highly regarded interior designers. This will help you gain better visibility in the marketplace.
Your business card design should be eye-catching and include all your contact information.
Promote your interior design business through a variety of channels.
To grow your interior design business, you can use email marketing to build a strong customer base. Make sure that your interior design emails are done professionally and that you establish yourself as an authority in your field.
Interior design business plans include establishing relationships with suppliers, customers, and media outlets.
To succeed, you need to develop relationships to find clients and market things yourself.
Start your interior design business by obtaining the necessary permits, a business bank account, and a business credit card.
Your interior design business should be registered with the appropriate authorities and have an Employer Identification Number (EIN).
Finally, being an interior designer, you should attract clients who have similar tastes to your own. Your web site should reflect your professional image if you're an interior designer. You can do this yourself or hire someone to do it for you.
Last Words
Interior design is a powerful form of expression for small business owners. When you first start your interior design business, you may not have a large portfolio of work to showoff. Starting an interior design blog is a great idea, but certain considerations like setting up a physical workspace for your company is essential in the long run. Most importantly, ensure that you are transparent about the processes and acknowledge the limitations to become successful.